Accounting Society
Accounting Society of USM sees itself as an instrument that students themselves use to extend their thirst for knowledge and experience beyond the lecture halls. It is a platform that functions to bring eager students closer to their dreams beyond university through events and activities that serves specific purposes.

OBJECTIVES:
1. To organize activities in the field of accounting for accounting students specifically, and for students of School of Management in general.
2. To ensure that more accounting-related activities can be organized successfully.
3. To establish direct networks between professional accounting bodies and accounting students.
4. To provide opportunities for accounting students to learn more about accounting.
5. To establish networks with audit firms and external organizations to facilitate the postings of students for practical training and also to increase their chances of getting jobs upon graduation.
General Information
2019/2020 Top Committees Information

President : Lim Chun Han
Vice-President : Farra Shameen
Secretary: Lee Zhi Wei
Vice-Secretary: Chin Joo Yi
Treasurer: Wanneyda
Month

Events

September 2013

MICPA Internship Talk

October 2013


Interaction Day

SOM Night

November 2013


MICPA Networking Dinner

Accounting Race

December 2013


CIMA Boot Camp *Invited

UUM CIMA Students Conference *Invited

March 2014


SOM Bazaar

April 2014


Accounting Professional Avenue

May 2014


Industrial Visit
1. MICPA Internship Talk
Mainly targeted for third year accounting students.
Talks were given by the Assurance Partner of Deloitte Malaysia and the Executive Director of PricewaterhouseCoopers Malaysia.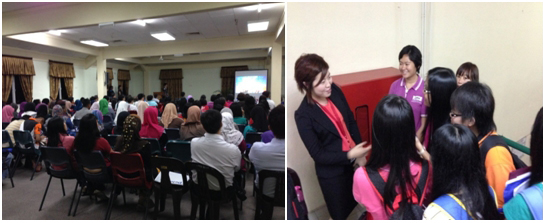 2. SOM Interaction Day and Beach Cleaning
Targeted for all SOM first year students
Provide students with opportunities to interact with their peers outside of lecture halls and have fun while learning soft skills.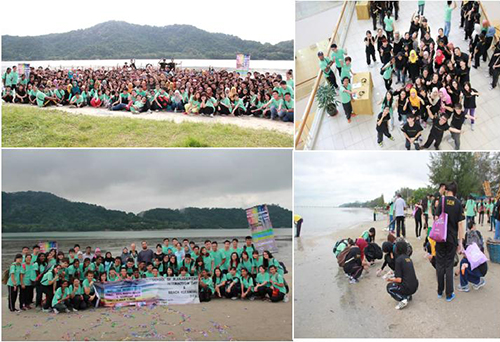 3. Sports Day

To encourage students to participate in an activity that is not study based

To encourage interaction among society members and accounting students of different batches.
4. Accounting Professional Avenue
To provide an opportunity to Accounting undergraduates to deepen their knowledge about career prospects in the professional services industry.
To serve as a platform for final year students to apply or inquire for job positions in the professional services industry.
To serve as a platform for employers from the professional services industry and professional qualification bodies representatives to interact with students from higher learning institutions.
To promote networking among students from various higher learning institutions.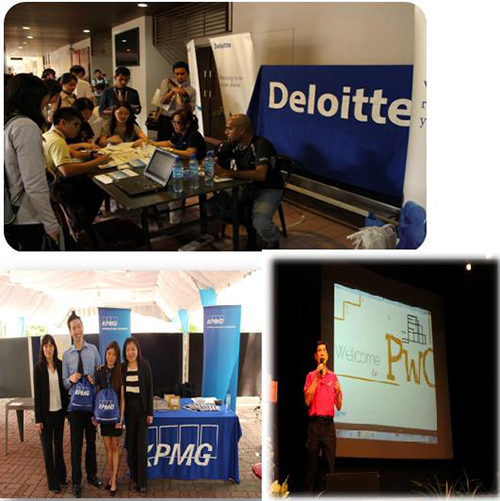 5. Resuview
To provide guidance for students to write a presentable resume
Helping one to prepare themselves on acing a job interview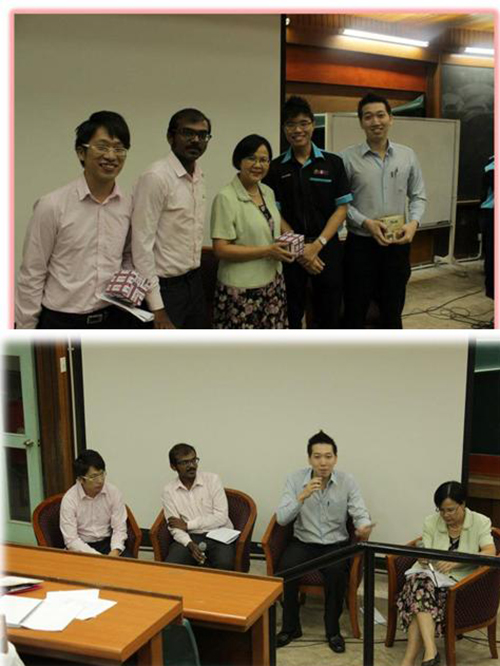 6. Industrial Visit
Provide opportunities for students to visit professional accounting bodies and accounting firms.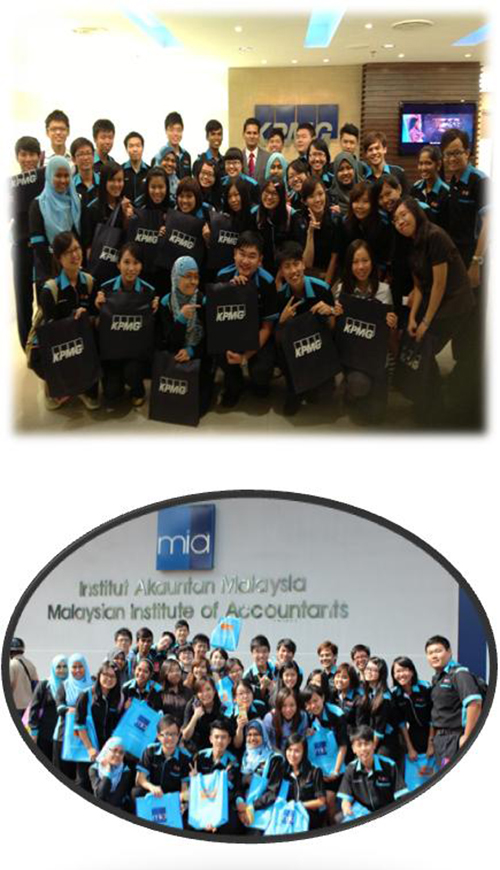 President

Jesslyn Ooi Yi Ying

Vice President

Yeoh Yun Jing

Secretary

Ang Yong Zhi

Vice Secretary

Ng Shao Han

Treasurer

Tharani a/p Munusamy

Vice Treasurer

Lim Shiao Ting

Head of Human Resource and Logistics

Yeoh Hui Lin

Members:

1. Hong Ching Sing

2. Moganashanti A/P Karupiah

3. Ooi Chin Teck

Head of Multimedia

Lee Mun Hoe

Members:

1. Boo Kok

2. Kalaiarasi A/P Murthy

3. Tan Teck Long

Head of Publicity

Preema a/p Dass

Members:

1. Choh Chelsea

2. Nurzalikha Binti Sharudin

Head of Information Systems

Chuah Lee Kheng

Members:

1. Parvin A/L Jaganathan

First Year Representatives

1. Ang Shin Nee

2. Chan Fung Han

3. Foo Chi Khing

4. Khadeejah Binti Abdul Aziz

5. Loh Ming Ying

6. Muhammad Azneel Bin Muhammad Joseph

7. Ng Kam Huang

8. Ng Kim Boon

9. Nhavamalar A/P Gunaseelan

10. Ooi Geok Thing

11. Pavitra A/P Subramaniam

12. Pavityrah A/P Mokhan

13. Shangita Suvarna Gangaraj

14. Tan Rhu Yee

15. Tarrshiny A/P Perumal

16. Teo Wei Huat

17. Wei Min Jue

18. Wong Ai Ling

19. Wong Xi Ying