Finance
The aim of the Finance major is to provide students with quality education and a holistic experience to prepare them to face the challenges in the pursuit of their future career in finance, banking and investment. The society has a high expectation of financial management education in Malaysia, partly due to the rapid expansion in the economic and financial markets both nationally and internationally. It is envisaged that the strengthening of financial market depends greatly on the competence and professionalism of its human capital.
Objectives:
To expose students to financial decision making processes.
To enhance students understanding of investment processes, instruments and analyses.
To equip students with the knowledge of the functions and operations of financial market.
To prepare students to face challenges and dynamism in the financial market.
The Bachelor of Management (Finance ) is CFA Recognised. CFA Institute is the world's largest association of investment professionals.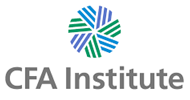 Career Prospects:
Financial Analyst
Investment/Retail Banker
Credit Analyst
Equity Analyst
Financial Planner
Investor Relations