2019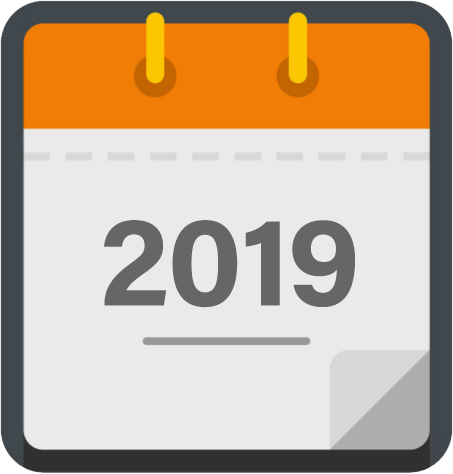 Selected Publications by SoM Staff (2019)
Abdul-Halim, H., Ahmad, N.H., Geare, A. & Ramayah, T. (2019). Innovation Culture in SMEs: The Importance of Organizational Culture, Organizational Learning and Market Orientation. Entrepreneurship Research Journal. 9(3).
Khaw, K.W., Chew, X., Yeong, W.C. & Lim, S.L (2019). Optimal design of the synthetic control chart for monitoring the multivariate coefficient of variation. Chemometrics and Intelligent Laboratory Systems. 186, 33-40.
Chew, X., Khoo, M.B.C., Khaw, K.W., Yeong, W.C. & Chong, Z.L. (2019). A proposed variable parameter control chart for monitoring the multivariate coefficient of variation. Quality and Reliability Engineering International. 35(7), 2442-2461.
Tseng, M.L., Islam, M.S., Karia, N., Fauzi, F.A. & Afrin, S. (2019) A literature review on green supply chain management: Trends and future challenges. Resources, Conservation and Recycling. 141, 145-162.
Islam, M.S., Tseng, M.L. & Karia, N. (2019). Assessment of corporate culture in sustainability performance using a hierarchical framework and interdependence relations. Journal of Cleaner Production. 217, 676-690.
Shabbir, M.S., Siddiqi, A.F., Kassim, N.M.,Mustafa, F. & Salman, R. (2019). A Child Labour Estimator: A Case of Bahawalpur Division. Social Indicator Research. Forthcoming 2019.
Cheah, J.H., Ting, H., Ramayah, T., Menon, M.A., Cham, T.H., & Ciavolina, E. (2019). A comparison of five reflective–formative estimation approaches: reconsideration and recommendations for tourism research. Quality and Quantity. 53(3), 1421-1458.
Yong, J.Y., Yusliza, M.Y., Ramayah, T. & Fawehinmi, O. (2019). Nexus between green intellectual capital and green human resource managemet. Journal of Cleaner Production. 215, 364-374.
Mohammad, J., Quoquab, F., Halimah, S. & Ramayah, T. (2019). Workplace internet leisure and employees' productivity: The mediating role of employee satisfaction. Internet Research. 29(4), 725-748.
Isaac, O., Aldholay, A., Abdullah, Z. & Ramayah, T. (2019). Online learning usage within Yemeni higher education: The role of compatibility and task-technology fit as mediating variables in the IS success model. Computers and Education. 136, 113-129.
Tan, C.J., Neoh, S.C., Lim, C.P., Hanoun, C.S., Wong, W.P., Loo, C.K., Zhang, L. & Nahavandi, S. (2019). Application of an evolutionary algorithm-based ensemble model to job-shop scheduling. Journal of Intelligent Manufacturing. 30(2), 879-890.
Tseng, M.L., Wu, K.J., Lim, M.K., & Wong, W.P. (2019). Data-driven sustainable supply chain management performance: A hierarchical structure assessment under uncertainties. Journal of Cleaner Production. 227, 760-771.
Dong,C., Lean, H.H., Ahmad, Z. & Wong, W.K. (2019).The impact of market condition and policy change on the sustainability of intra-industry information diffusion in China. Sustainability. 11(4).
Lye, C.T., Khong, J.S., & Hooy, C.W. (2019). Board Gender Diversity, Investor Protection, and Private Information-Based Trading. Global Economic Review. 48(4), 419-439.
Mohd Thas Taker, M.A.B., Amin, M.F.B., Mohd Thas Taker, H.B. & Allah Pitchay, A.B. (2019) What keeps Islamic mobile banking customers loyal? Journal of Islamic Marketing. 10(2), 525-542.
Mia, M.A., Dalla Pelegrina, L., Van Damme, P. & Wijesiri, M. (2019). Financial Inclusion, Deepening and Efficiency in Microfinance Programs: Evidence from Bangladesh. European Journal of Development Research. 31(4), 809-835.
Kee, D.M.H., Yusof, Y.M. & Khin, S. (2019). The role of support on start-up success: A pls-sem approach. Asian Academy of Management Journal. 24, 43-59.
Ooi, S.K., Amran, A., Yeap, J.A.L. & Jaafar, A.H. (2019. Governing climate change: The impact of board attributes on climate change disclosure. International Journal of Environment and Sustainable Development. 18(3), 270-288.
Foroughi, B., Mohammad Shah, K.A., Ramayah, T. & Iranmanesh, M. (2019). The effects of peripheral service quality on spectators' emotions and behavioural intentions. International Journal of Sports Marketing and Sponsorship. 20(3), 495-515.
Abdullah, R., Mohamad, M.N. & Ramayah, T. (2019). Towards sustainable performance: Promoting eco-design in green supply chain management practices. International Journal of Supply Chain Management. 8(3), 609-616.
Rahman, S.A., Amran, A., Ahmad, N.H. & Khadijeh Taghizadeh, S. (2019). The contrasting role of government and NGO support towards the entrepreneurs at base of pyramid and effect on subjective wellbeing. Journal of Small Business and Entrepreneurship. 31(4), 269-295.
Khan, M.J., Chelliah, S., Khan, F. & Amin, S. (2019). Perceived risks, travel constraints and visit intention of young women travelers: the moderating role of travel motivation. Tourism Review. 74(3), 721-738.
Masron, T.A. & Subramaniam, Y. (2019). Does Poverty Cause Environmental Degradation? Evidence from Developing Countries. Journal of Poverty. 23(1), 44-64.
Mansouri, M., Al-Khazraji, K., Yin Teh, S., Harkat, M.H.,& Nouno, H. (2019). Monitoring biological processes using univariate statistical process control. Canadian journal of Chemical Engineering. 97(4), 859-868.
Wong, W.P., Tan, H.C., Tan, K.H., & Tseng, M-L. (2019). Human factors in information leakage: mitigation strategies for information sharing integrity. Industrial Management and Data System. 119(6), 1242-1267.
Kang, A.S., Jayaraman, K. Soh, K.L. & Wong, W.P. (2019). Convenience, flexible service, and commute impedance as the predictors of drivers' intention to switch and behavioral readiness to use public transport. Transportation Research Part F: Traffic Psychology and Behavior. 62, 505-519.