The 14th ASIAN ACADEMY OF MANAGEMENT INTERNATIONAL VIRTUAL CONFERENCE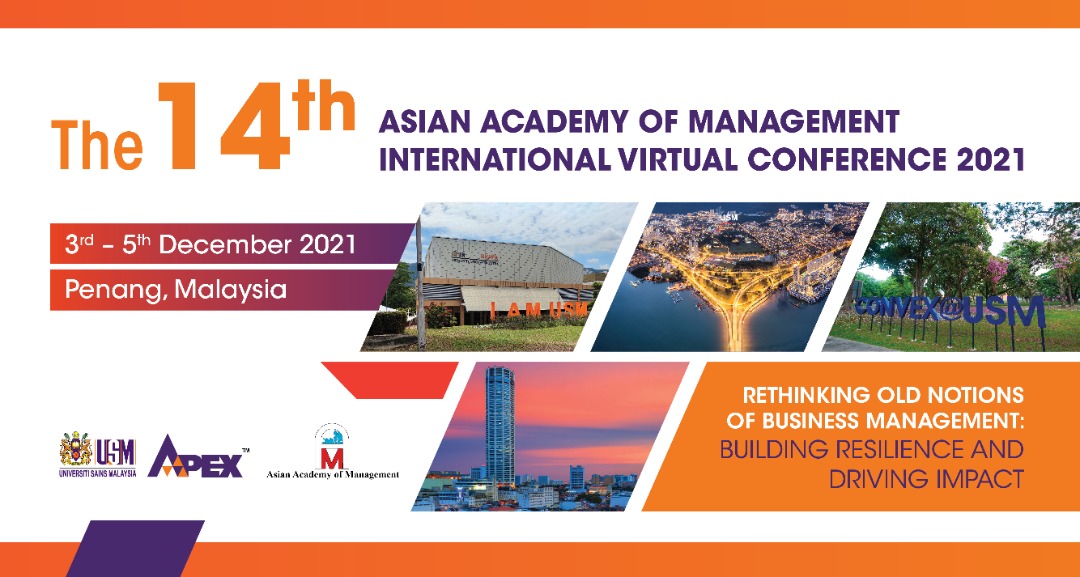 The Asian Academy of Management (AAM) is pleased to announce our 14th Asian Academy of Management International Virtual Conference 2021, with the theme, Rethinking Old Notions of Business Management: Building Resilience and Driving Impact.
Prospective authors are cordially invited to submit original and unpublished works for publication and presentation at the conference. All accepted papers will be published in the refereed journals that are indexed by Excellence in Research of Australia (ERA). Selected papers will have the opportunity to be published in AAMJ and AAMJAF which are SCOPUS-indexed journals. In addition, a FREE 2 years of AAM membership will be awarded upon joining this conference.
For further details, please email Dr. Rosmelisa Yusof at secretariataam@gmail.com. Detail information can also be viewed at https://anyflip.com/ueaxr/kbod/. Kindly visit us at https://aamc.usm.my/. Thank you.