Tan Yi Ling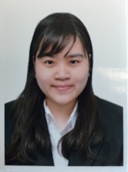 Name: Tan Yi Ling
Major: Organizational Behavior
Company Name: Cisco Systems, Inc.
Company Address: No31-17-1, Level 17, The CEO, 11950, Bayan Lepas, Penang, Malaysia
Position Held: Project Specialist
---
What do you enjoy most during your internship?
The event that I enjoyed the most is to be able to participate in Intern Case Competition where I am given the chance to cross collaborate with interns from different functions in India. Me and my teammates work closely to brainstorm ideas, carry out intensive research on the topics given, and finally we present our findings to all the folks through tele-presence. Moreover, I am given the opportunity to revamp the traditional way of writing newsletter, turning it into a brand new infographic template which has received numerous positive feedback from the top management. I love the working environment so much as the peers and managers values my opinion, and I feel empowered whenever I am given projects to manage.
How do you think the internship has changed your view on your career path?
The invaluable internship experience has taught me that it is important to make the right move at the very first step. This is because I have made my way to get in to the company I am now working for and I am very glad that I am able to continue my career with Cisco after graduating. During the 4 months of internship, I am able to engage with my future employer and that actually increases the chances of being hired as their permanent employee. Finding the right company to get attached during internship has eased the process of finding job after ending the internship period.
(For students who went for student exchange programme)
How do you think the student exchange programme has changed your view on your career path?
The best decision I have made in life is to go for student exchange program to University of British Columbia, Canada. It has totally widen up my views as I was exposed to different cultures, different education system, thus I believe that I am now able to see things differently, which is very important to change the way we work, live, play and learn – Cisco's vision. My student exchange experience has opened up my mind in welcoming all the challenges that I might face at work. It has changed my view in a way that I am able to see things in a bigger picture and think critically. Not only that, I came to learn that it is important to always challenge status quo, as we might have better way of doing things that could drive innovation, simplification and automation.