MOU Between PYDC and USM
1 March 2020 - USM School of Management has signed a Memorandum of Understanding (MOU) with Penang Youth Development Corporation (PYDC) to enable the university students to take part in Penang State Youth Volunteer Programme. The programme focuses on enabling positive youth development, volunteers works in schools/rural areas, facilitating youth leadership activities, life skills education, students exchange programme and support youth volunteer to engage in a range of community development programmes in Penang State.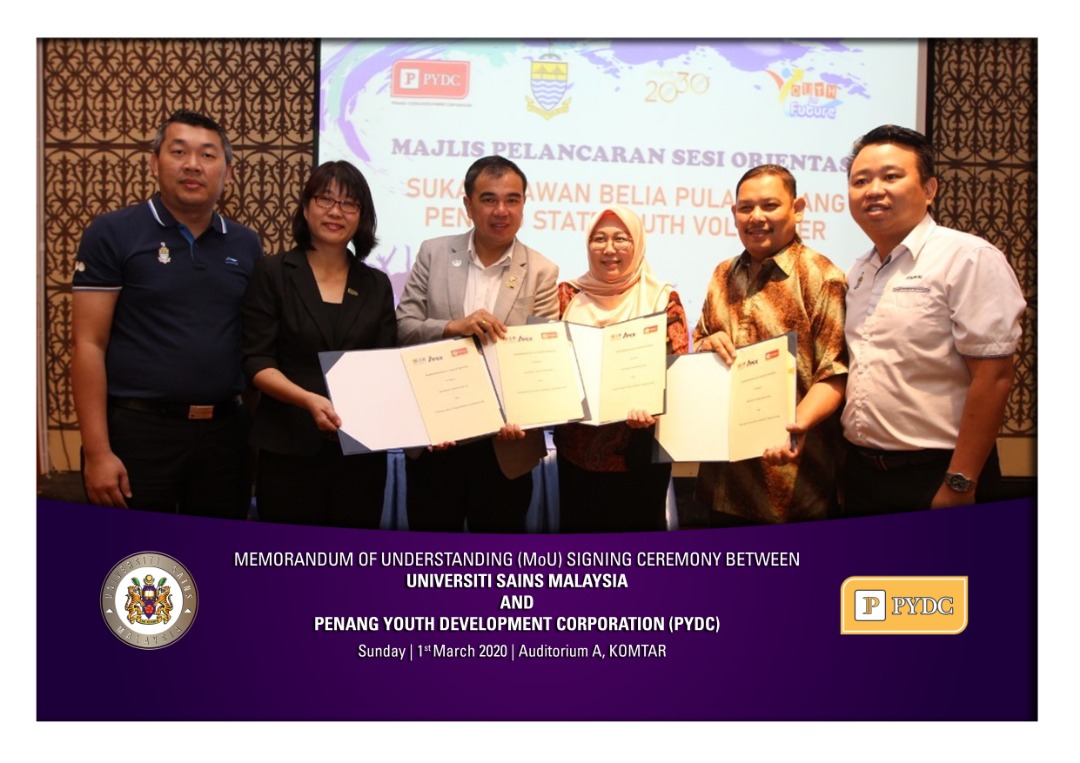 PYDC looks forward to seeing more university students to join Penang State Youth Volunteer Programme such as care for environment (e.g., cleaning, awareness campaign, recycle), education (e.g., free tuition to children at rural areas, education exhibition, student exchange programme, leadership skills), sports (e.g., sports campaign, workshop), natural disaster (e.g., aid to victims), medical aids and first aids(help on duty to programmes) and many more.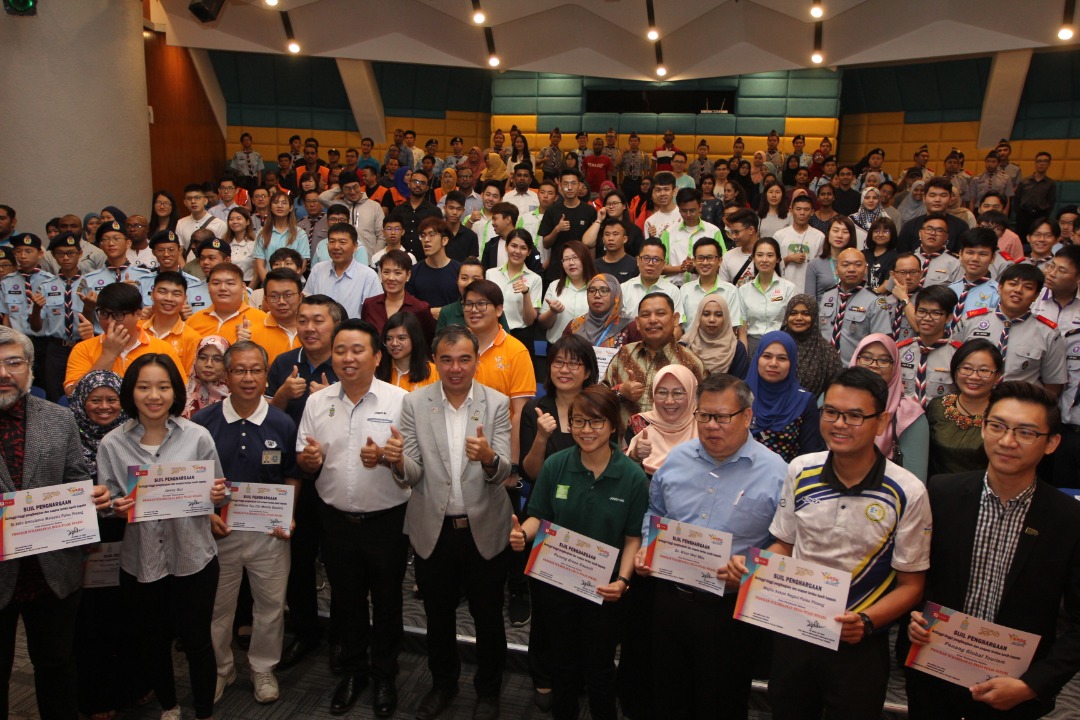 The MOU signed between PYDC and USM focuses on the following fields: i) community engagement/outreach/volunteerism; ii) education; iii) youth employment; iv) knowledge and skill transfer; v) student exchange; vi) Penang State Youth Programme and other related advice/talk/seminar to students in USM (knowledge transfer).