MICPA-CAANZ Accountancy Week 2016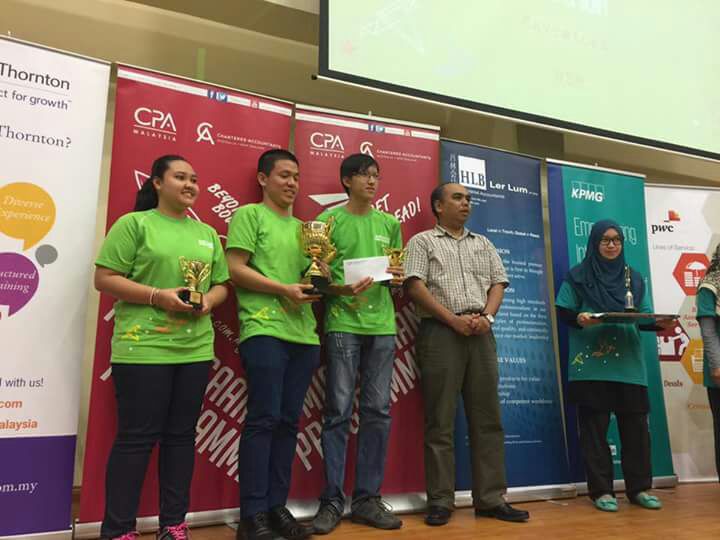 UKM, Bangi, 2 December 2016 – USM's team – Maverick which comprises Kooi Shiu Lun, Sunisa A/P Ai Som Chok and Lim Kean Wooi, became the champion of the Accounting Students Quiz- Degree Level in conjunction with the MICPA-CAANZ Accountancy Week 2016.
This quiz consists of 2 rounds, namely the preliminary and the final rounds In the preliminary round with major focus on Accounting and Auditing, Taxation, Company and Commercial Law, Commercial Knowledge and General Knowledge.

Four teams qualified for the final round, including teams from Universiti Malaya, Tunku Abdul Rahman University College, Universiti Tenaga Nasional as well as Universiti Sains Malaysia. With the aggregate score of 44 points, Mavericks emerged as the winner. One of the members of Mavericks, Lim Kean Wooi, also managed to bring home the award of Individual Highest Score for the preliminary round.
Moreover, Saibaidee, which consists of Foo Li May, Poh Mei Xin, Yap Wen Yee, Oon Ying Ci and Kok Jing Yi, also became the runner-up of the Telematch, another competition held during MICPA-CAANZ Accountancy Week 2016.